PRODUCTS & SOLUTIONS
NETWORK TAP
Dualcomm has been developing Network TAPs with unique and innovative features. Known for being both affordable and reliable, Dualcomm Network TAPs have been used and trusted by more than 15,000 satisfied IT professionals worldwide.   
Read More
ETHERNET-OVER-COAX
Dualcomm develops patented Ethernet-over-Coax products and solutions to enable transmission of Ethernet packets over coaxial cables that are extremely cost-effective for applications such as IP video security surveillance and home networking.
READ MORE
Customer Reviews on Amazon.com
Performance Impact of this TAP Is nil.   I am blown away. I've used several other "consumer" grade 1Gbe taps and notice anywhere from 5-25% decrease in speed. So for the price this is badass! VERY pleased.  
The Dualcomm Gigabit Network TAP's price point made the purchase a no-brainer when comparing other products.
Very nice network TAP that avoids the need to set up SPAN ports. We use it to capture VoIP traffic and have been very pleased
There's really no substitute for a tool like this. And this one is petite, lightweight, and easily powered without finding another outlet. Win!
Great product. Easy to use. Doesn't get too hot. This unit and WireShark go hand-in-hand. I recommend it to any Network Technician. Big time saver with the zero configuration style.
Dualcomm makes great devices and it met my needs to practicing with the Wireshark software. Excellent device! Worth the every penny!
In-Kind Sponsor for Security Onion Conferences Since 2014
Date: October 6, 2023
Location: 
Augusta University
Augusta, GA 30901
Read More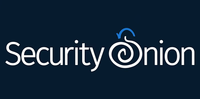 In-Kind Sponsor for BSides Augusta Since 2014
Date: Saturday, October 7, 2023
Location: 
Augusta University
Augusta, GA 30901


READ MORE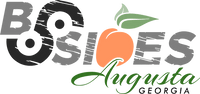 Network TAPs Trusted by Wireshark Users
Meet us at SharkFest'19 US. Dualcomm has been a proud sponsor of the annual Wireshark Users and Developers Conference every year since 2010.
Read More